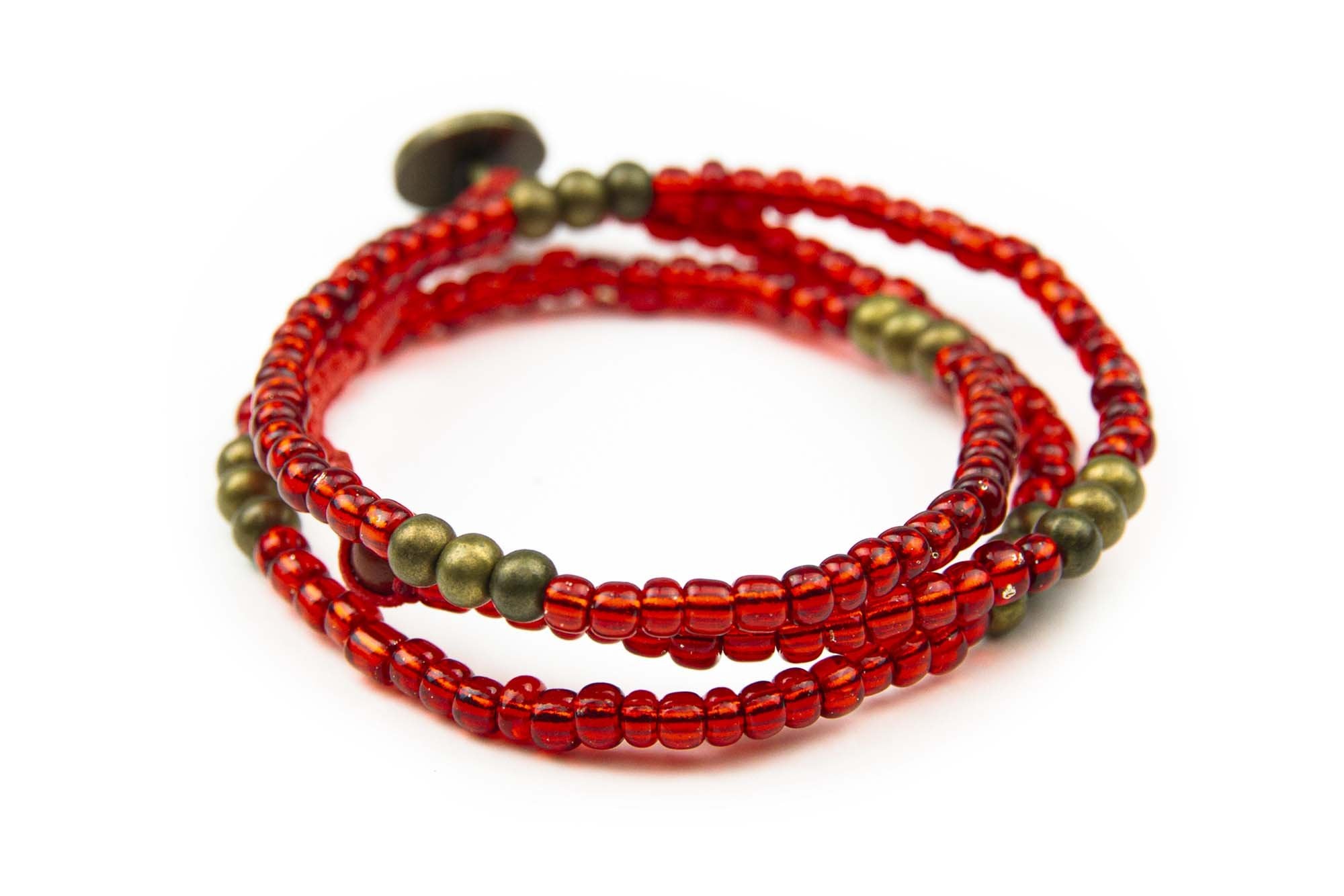 Phlov means "Road" in Khmer, the official language of Cambodia. Wrap yourself in layers with this dreamy accessory made of glass and brass beads. From our original 3 Strands Collection, this is the perfect accent to dress up your favorite pair of jeans or wear on a night out on the town.
Measures 21.5"
Fits wrists 6" - 7" (runs small)
Wraps 3 times around wrist
2 sizing options
Signature 3 Strands Collection brass bead and red bead or seed (Note: As a natural design element, the Sandalwood seed is delicate, and meant to wear naturally over time)
 Made by survivors and artisans in Cambodia.
Phlov